Get In Shape Fast With Our Hour-Long Bootcamp Workouts!
We all live busy lives. But at Evolution MMA Miami, we're making it easier than ever for you to get in a great total-body workout when it works for your busy schedule.
Our Fitness Bootcamp program in Miami offer hour-long workouts that are truly fun and effective. And regardless of your fitness level, you can stay challenged and see sustainable results in no time.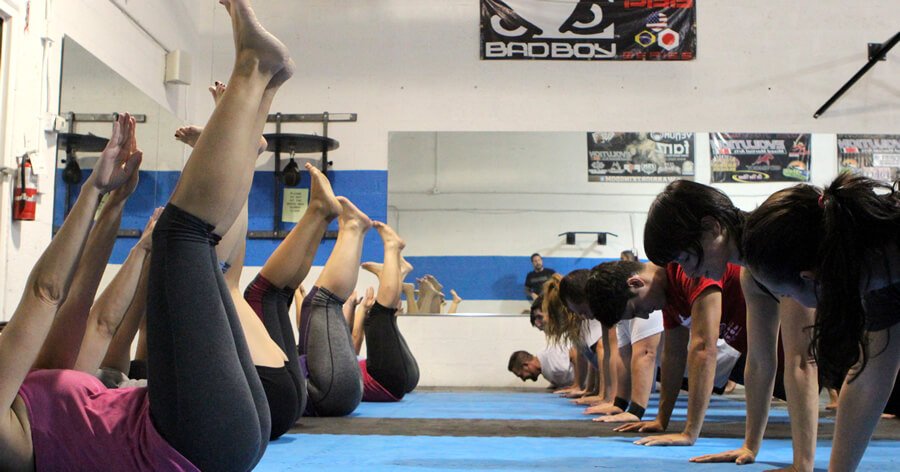 Here's How Our Miami Bootcamp Program Works:
At Evolution MMA Miami, we're making your workouts more convenient than ever. When you get started, you'll take on a cutting-edge workout that meets the needs of every skill level.
Our Bootcamp classes are broken into 5 Five-minute rounds:
Warm up and stretching
Upper Body
Lower Body
Core Strengthening
Conditioning
And each class is different, so you'll never get bored!
Rely On A Support System To Push You Through Every Challenge
Our Bootcamp classes are held in a tight-knit environment. We are all in this together.
From start to finish, you'll feel supported by everyone around you and feed off the energy of the group fitness setting. At Evolution MMA Miami, we welcome men and women of all backgrounds and abilities and we push you to be your very best.
Take advantage of our Bootcamp Classes and enjoy:
Exiting workouts week in and week out
Total-body results that are healthy and sustainable
High-quality coaching to keep you injury free
An incredible sense of accomplishment after every class
Find The Bootcamp Class That Works For You And Get Started Today!
There's nothing more convenient than a quick-paced Bootcamp workout. Get in. Work hard. Get out.
Find the time that works best for you and take advantage of the best Fitness Bootcamps in Miami. Just fill out the short form on your screen today to learn more about Evolution MMA Miami and everything we have to offer.